Are you considering partnering with a managed service provider (MSP)? You may worry that outsourcing certain functions will require you to give up control, but you can actually gain more control over your time and finances by partnering with an MSP. Let's look at some of the top reasons to partner with an MSP for managed services.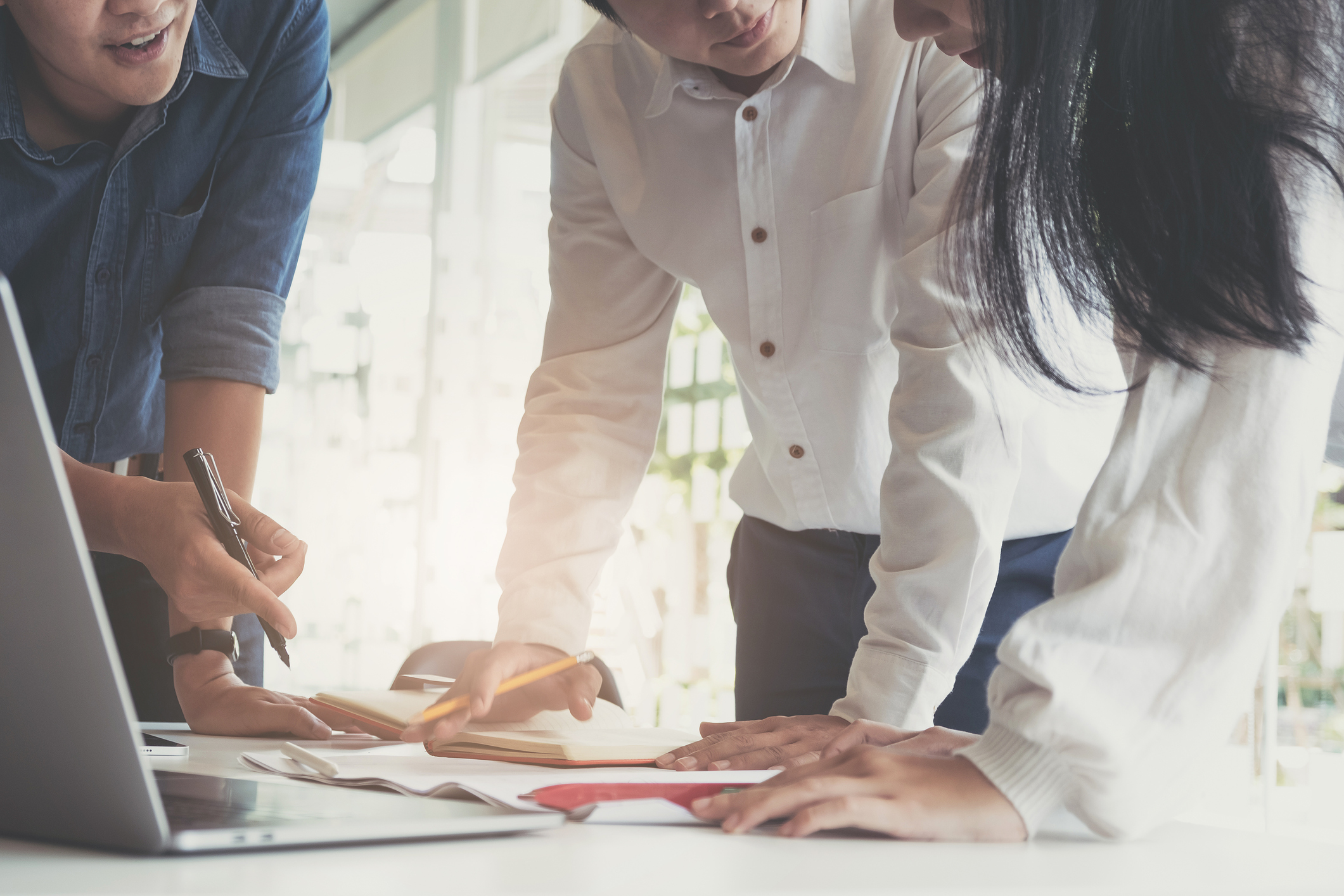 1. Focus on Core Competencies
Many employees, departments, and entire companies find themselves spread too thin because they're managing tasks outside of their core competencies and job descriptions. For example, your HR department may be busy trying to assist employees with IT questions, or management may be spending time keeping print supplies in stock.
There is a better way. By outsourcing functions that distract you from what really matters, you can improve your company's productivity. A managed service provider can lift responsibilities off your company's shoulders, allowing workers to focus on the work they were hired to do. The HR department can now focus on improving the employee experience, and management can start steering the company forward.
2. Expand Your Capabilities
Handling tasks outside of your core competencies doesn't just take up time—it can also mean these tasks aren't handled as effectively as they could be. An MSP can offer the expertise, tools, and resources needed to handle critical tasks with higher quality and efficiency than you can match in house.
You can outsource many critical functions to an MSP, including:
Document management
Solutions tailored to your industry and unique needs
Improving the way you manage these functions by partnering with an MSP affects more than your internal operations. You can also improve your customer service. If you want to expand your capabilities and refine your processes, an MSP is the partner you need.
3. Save Money
Some companies fear managed services aren't in their budget, but do you know how much you're spending to manage these tasks in house? In addition to direct costs, consider the indirect costs of time and productivity loss.
Even though you take on a monthly cost for an MSP, that cost may be lower than the costs you're racking up trying to manage things alone. Entrusting critical functions like cybersecurity to an expert can also help you avoid the costs of expensive incidents, such as a data breach.
Another cost advantage of partnering with an MSP is replacing unpredictable, messy costs with a monthly service fee. This fee is a predictable line item for your budget, helping you remove variables and plan effectively for the future.
4. Quickly Resolve Problems
Whether it's a paper jam preventing you from printing or a network issue keeping you from using the internet, you don't have time to waste. A managed service provider can quickly respond to your service call and swiftly resolve issues so you can maintain uptime.
Make sure you choose an MSP with a local presence who can deliver on fast response times and is available when you need them. Some MSPs have service level agreements (SLAs) that specify the maximum wait times you should expect depending on when you call. Also, look for an MSP with a high success rate of resolving issues on the first call.
5. Proactively Prevent Issues
In addition to quickly addressing issues, your MSP may also detect or anticipate issues long before you would notice them, helping prevent problems altogether. For example, they may patch an IT issue before it has consequences for your business. Without this intervention, you may experience serious issues, such as a network crash or cyberattack.
Your MSP can also keep programs and contracts updated, so you don't have to worry about keeping up with those tasks. Overall, your business will run more smoothly and seamlessly with an MSP keeping a watchful eye over your operations.
Partner with CPI for Managed Services
Not sure if partnering with an MSP makes sense for your situation? Have a conversation with a trusted local MSP to discuss your questions and concerns. We would love to talk about what CPI could do for your company as your managed service provider. Reach out to schedule a consultation!