"Going paperless" has been a long-time goal for many organizations. However, in the wake of the pandemic, the phrase has become less of a buzzword and more of an action item as many companies are taking the digitization leap and bringing their document management processes into the digital age.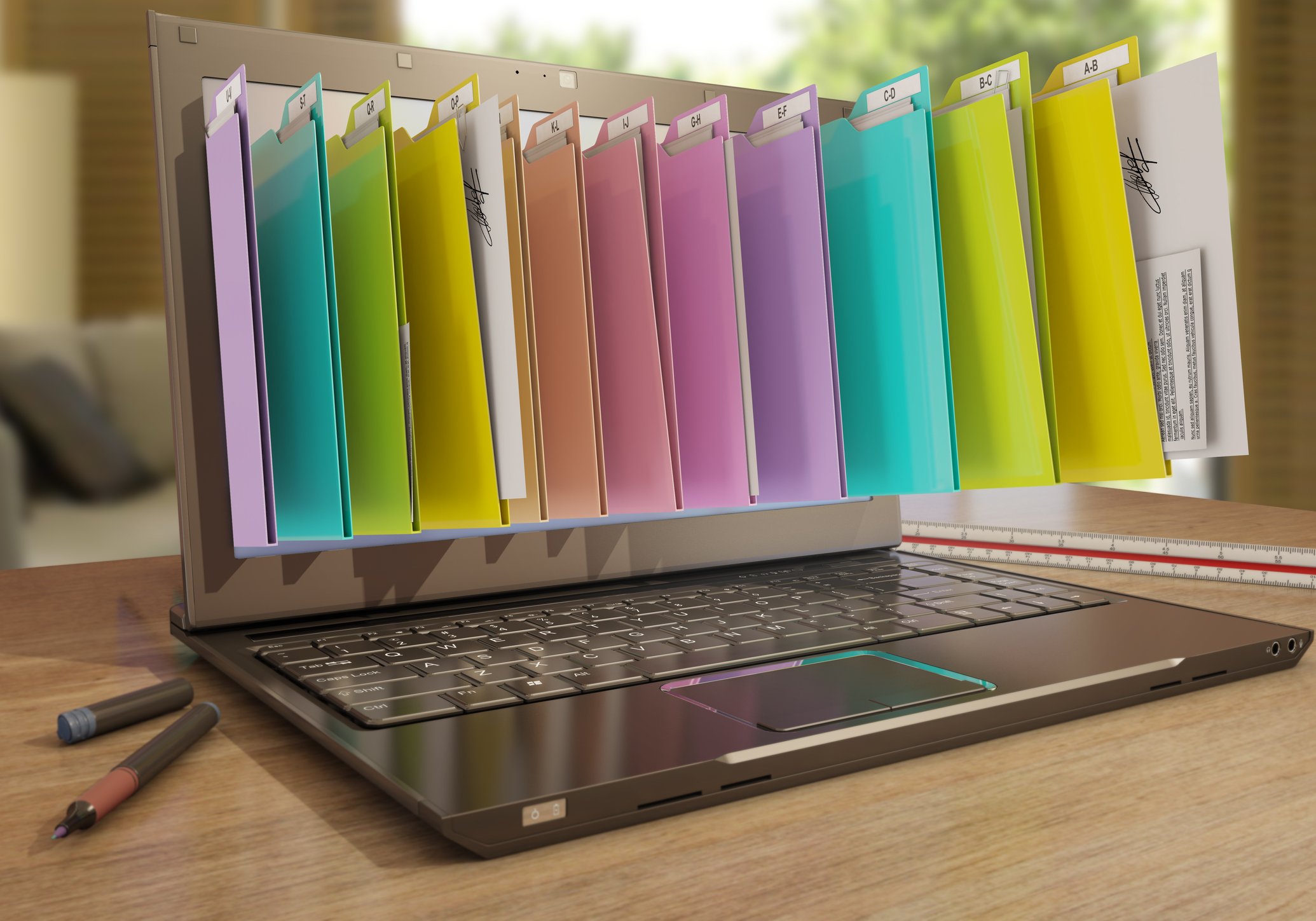 It's unlikely that businesses will stop using paper completely—at least not any time soon. However, we can expect to see accelerated movement in the direction of paperless offices as organizations start to reap the financial and productivity benefits of digital document management.
Here are five reasons why businesses are choosing to digitize their documents and communications:
1. Virtual Storage
Storing paper requires a lot of physical space. When you factor in documents that must be retained long-term, storage needs often exceed the space available in the office, spilling over into expensive off-site storage facilities.
Businesses can eliminate the need for and the expense of physical storage by converting documents from hard copy to digital.
Virtual storage is inexpensive, scalable, secure, and accessible. It also makes it much easier to locate documents when you need them. Virtual storage solutions eliminate the need to manually search through filing cabinets and folders. A simple keyword search will deliver the desired documents and data quickly and accurately.
2. Remote Access
Another benefit of adopting virtual storage is that it allows you to access files and documents from any location.
This is especially useful as remote and hybrid workplaces become the norm for many companies. A Gallup study from late 2021 found that 76% of remote workers surveyed said their employer planned to allow employees to work remotely at least part of the time going forward.
With many teams collaborating virtually and employees working in distributed environments, digitizing shared documents and company files is essential to maintaining productivity and supporting workflows.
Remote access is also convenient for businesses with multiple office locations. Storing important documents in a centralized repository means all authorized employees can access the most current version at any time.
3. Efficiency
One of the biggest benefits of the paperless office is increased workflow efficiency. When files and documents are digitized, the data can be used to automate routine tasks that previously required time-consuming, error-prone manual effort, such as 3-way matching tasks in accounts payable, copying data into an ERP, collecting digital signatures, etc.
Automating repetitive tasks frees up employees to focus on higher value work. This newfound efficiency can also save the business money by increasing productivity, reducing errors, and streamlining processes.
4. Security
A common, but unsubstantiated, concern for many companies is that they will sacrifice document security when they go paperless. In reality, the opposite is true.
Digital storage and document management allows you to establish access management policies so only authorized users can access company documents. Digital document management also makes it easy to comply with legal and regulatory requirements that define how long data should be stored, how it is secured, and the appropriate way to dispose of it.
5. Environmental Sustainability
Eliminating or reducing paper usage is a must for any company that is committed to minimizing their environmental footprint. Additionally, many consumers today choose to support companies that are committed to eco-friendliness. So, digitizing document storage and reducing paper can be a good way to enhance your brand reputation, as well.
The Future of Document Management Is Paperless
Whether your business is trying to save money, streamline operations, increase efficiency, or minimize environmental impact, adopting a paperless document management and storage strategy is a smart place to start.
Digitizing data and documents reduces the need for expensive storage, creates keyword-searchable records so information can be located quickly, and cuts down on environmental damage from emissions and manufacturing waste.
Learn how CPI helped one company digitize their document management in our Welasco case study.